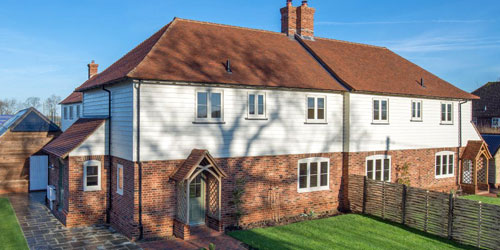 At I B S O we specialise in an array of property investments opportunities including New Build Homes, Land Development, Buy-to-let, Commercial Properties & Holiday Home Property Investment Opportunities. We provide Investors with exclusive property investment opportunities, presenting genuinely unique, low risk – high reward investment deals.
Our dynamic hands on approach to property investment opportunities gives all parties involved the highest returns on investment for every investment made. We are also active in the hands on construction of new homes, the purchasing of land and the buying of houses throughout Kent and the South East of England.
Our advertising campaigns, industry contacts and proactive direct marketing approaches, materialise into a constant flow of new property investment opportunities across the county.
To give you a brief introduction of the property investment opportunities and property investment services we offer continue reading…
Property Investment Opportunities Include:
New Build Property Investment
We have strong ties to the new build construction industry, our sister company is a respected new build specialist contractor who have built over 350 properties throughout the south east of England.
Including residential house building, affordable housing, commercial projects and unique properties at the other end of the spectrum with build costs of up-to 3.2 million.
This provides us with not only a great level of control throughout a new build investment – but also the proven experience needed to maximise the returns on every new build property investment opportunity… For more information view: New Build Investment Opportunities
Land Investment
We buy land, garden plots, building plots and potential building plots with or without planning permission for the intention of new housing developments.
Our sister company has a team of professional building experts including, architects, surveyors, planning consultants, building designers, cost planners and property law experts to carry out due diligences and discover the potential of the land in question
Commercial Property Investments
We invest in commercial property within the Kent area including shops, commercial units, public houses and restaurants with the intention of occupying, renting, converting or re-developing. As a result we have investment opportunities for investors, the entry level & return on investments are on a project by project basis.
Buy-To-Let Investments
We help guide investors into buy-to-let investing – purchase and disposal of current buy-to-let properties – or expand their buy-to-let investment portfolio.
For investors looking to acquire suitable buy-to-let properties, we have investment opportunities sourced directly from private sellers, local agents, property professionals and a continuous marketing campaign throughout Kent and the South East of England.
For existing buy-to-let investors wishing to dispose of their current buy-to-let investment property / properties – we will make an offer to purchase the property from you directly.
Holiday Home Investments
We have contacts in the USA and Europe who source suitable holiday homes for investment. With every suitable property sourced, we carry out thorough financial due diligence – checking deeds, title, history, local valuations, structural report and provide an in-depth property investment prospectus with the details of the holiday home investment.
Our holiday home investments are perfect for both those who wish to fully own a holiday property by solely purchasing or even building a new holiday home and those wishing to invest in a time share property to spend specific times of the year in sunnier climates.
To Register Your Interest in any of these areas of property investment or any of our property investment services – Request a call back & speak with one of our Investment Advisers.

Property Investment Services Include:
Financial Guidance & Property Solutions

We provide an expert private financial guidance service, which reveals to home owners, property owners, investors, and businesses the full range of solutions available when facing problems with property assets & liabilities.
Typical situations we provide guidance and solutions for include:
Retirement funding / Planning
Broken chain / Difficulty Selling
Negative Equity / Mortgage problems
Divorce / Separation / Ex-rentals
Inheritance / Accidental landlords
Relocation / Quick sales / Moving abroad
Financial problems / Repossession
Structural problems / Un-mortgageable property
Tenant problems / Landlord advice
Property Management

We can provide investors with a complete property management service including finding properties, finding tenants, credit checks, rent agreements, maintenance, rent collection, evictions and every aspect of managing a property.
Assisted Disposal of Assets
Sometimes we come across home owners or property owners who are in financial trouble with their property and cannot afford to pay the costs of selling a property. In this scenario we will still try to work with the client and help them to disposal of the property without making a loss or requiring to bring additional funds to the table at the time of selling. Our assisted disposal of assets service can help those clients in need.
Investment types:
✓ New Build Investments
✓ Land Investments
✓ Commercial Property Investments
✓ Buy to let Investments
✓ Holiday Home Investments
Benefits of investing with I B S O:
✓ Short & Long Term Investments
✓ High Returns – Low Risk Strategy
✓ Dedicated Account Manager
✓ Hands Off Investing – Zero Time Commitments

✓ Joint Venture Opportunities For Solo Investors